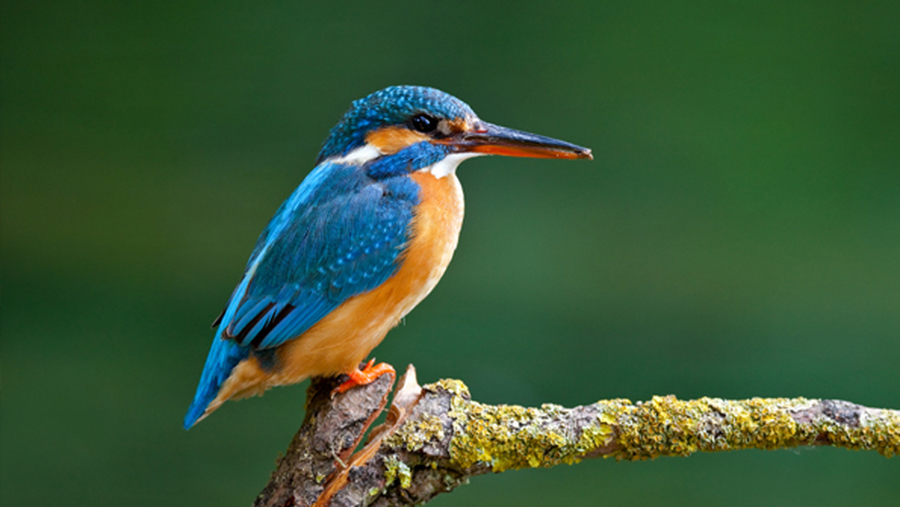 We have all voted and elected special helpers for our class and school. In the slideshow below you will see our School Council (Omoefe & Sofia) Eco Warriors (Ethan & Ivy) Class Librarians (Ayvon & Mollie) and Class Monitors (Regan, Isabel, Ashton & Joleena)
Welcome to the 2018/2019 Kingfisher Class Blog
We have started learning about the organs in our body and used our lungs to blow watery paint with a straw to make a tree. Today we used our fingertips to add different coloured autumn leaves.
12/10/18
Today we talked about Baptism and how we welcome babies and children into God's family. We acted out a Baptism. "Father Finnley" poured water onto baby Rosa's head. We all said the Lords Prayer together. We chose a mum, dad and Godparents. The Godparents wrapped the baby in a white cloth and lit a candle.
Kingfisher Class won the most class points last week and so we had a special treat in the afternoon, playing parachute games in the hall.
Well done Kingfishers for being so sensible at playtime, lining up, sitting beautifully in assemblies and being polite around school :)
27th September
Today we had a firefighter come to talk to us about the great fire of London and fire safety. We learnt how important it is to have a smoke alarm at home and what to do if we hear it go off and we see smoke; get down low, get outside, call 999.
We saw the firefighter put on all his special clothes, we saw his breathing mask and learnt not to be afraid if we see a firefighter with their mask on. We all got to try on his heavy helmet.
21st September
We have come to the end of our Families topic and so we all came together to rejoice about all we have learnt about Gods love and the love in our family. The children suggested that we should look at the photos and work on our wall and spend time thinking and saying our own prayers. What a lovely idea Kingfishers!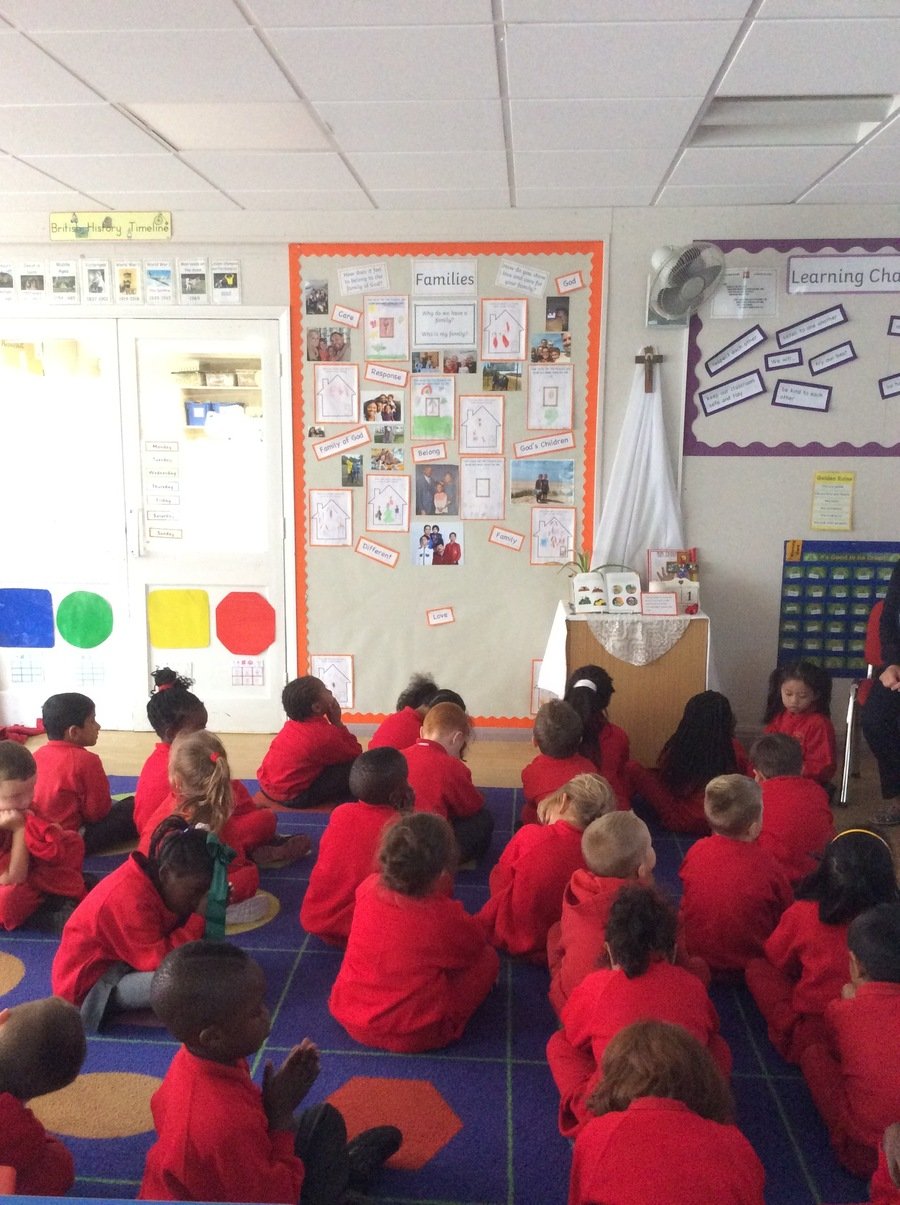 In maths we have been practising counting forwards and backwards from any given number. We also looked at recognising when amounts were increasing or decreasing. We used Dominos to make our own patterns and help us solve problems.
In outdoor PE we continued learning batting and fielding games. We played 'bucket' rounders. We have been thinking about how our bodies change and feel when we exercise such as getting sweaty and breathing faster.
Omoefe and Sofia were our best batters today, well done! :)
We went out with Miss Bond to look for the signs of Autumn. We saw that the leaves were falling off the trees in the wind. They were brown, yellow and red. There were also lots of cones, twigs and sticks. We collected some of the things we found make an 'Autumn Investigation Station'.
Isabel, Ashton and John used the frames to make faces with leaves and cones.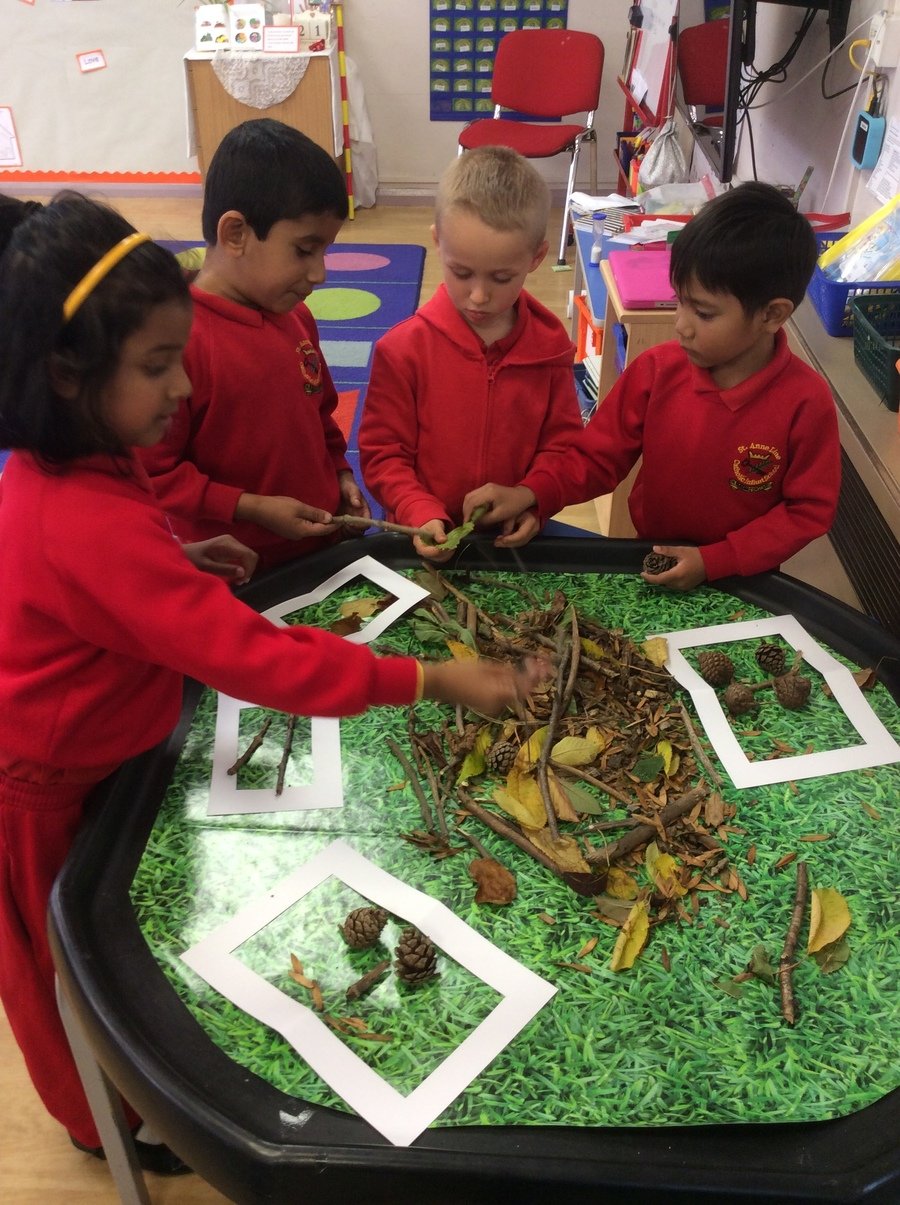 In golden time today we got the paints out for the children to use freely. Regan painted a lovely rainbow.
17th September - Please see note below RE: Tapestry

We have also begun our science topic "My Body". We drew around each other and our body parts and labelled them. Some of us went to the school library to look for books about our body. (13.09.18)
We read a section of Psalm 63. We heard about how much God cares for and loves us, the animals and plants. We drew ourselves and the flowers & animals that God made and loves too. (14.09.18)
We have been revising the /igh/ sound with Miss Bond. We thought of lots of words with the /igh/ sound such as right, night, light. We spelt the word 'fight' then we added the suffix -ing to make our word even longer. (13.09.18)
Today we had Golden time in the Reception outdoor area now the builders have gone!
In class we learnt how to sketch and have begun painting our self portraits for our Gallery.
'God made me, I am wonderfully made' Psalm 139:14
(07.09.18)
Exploring the quadrangle area (06.09.18)
KINGFISHERS
Teacher (teacherone) on: KINGFISHERS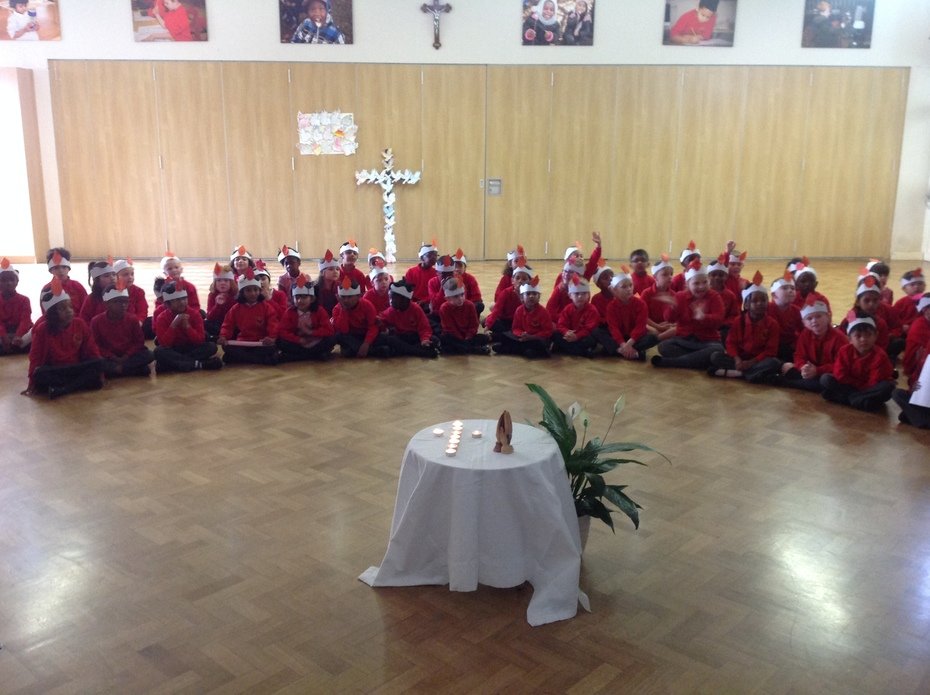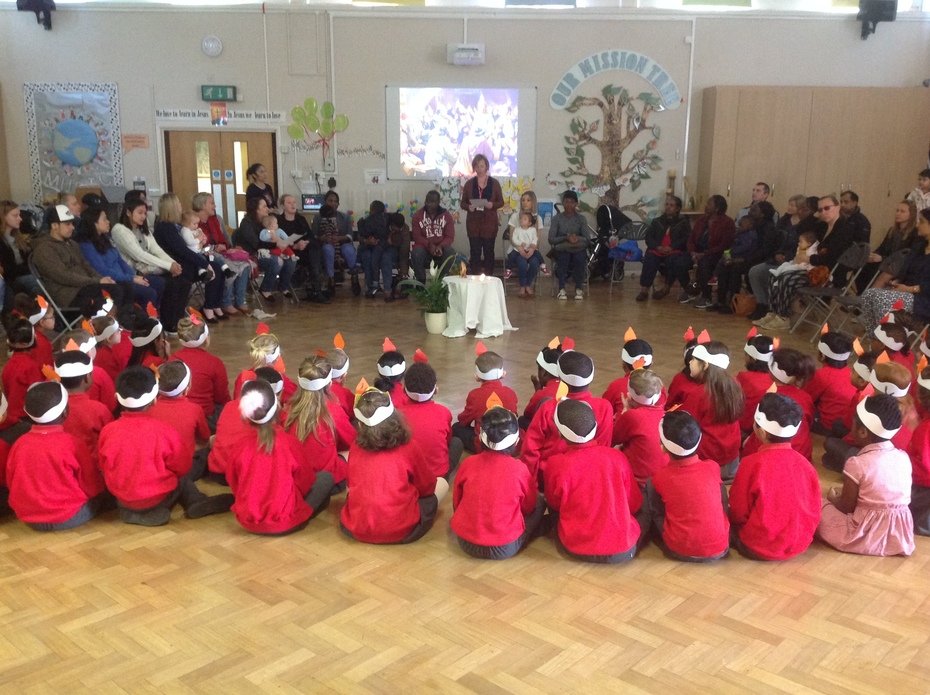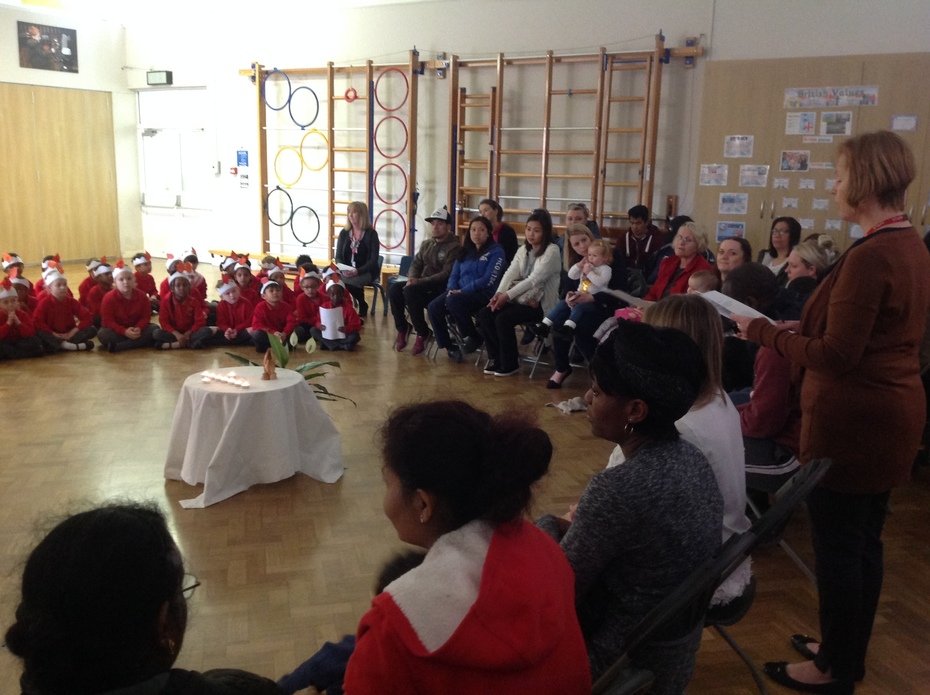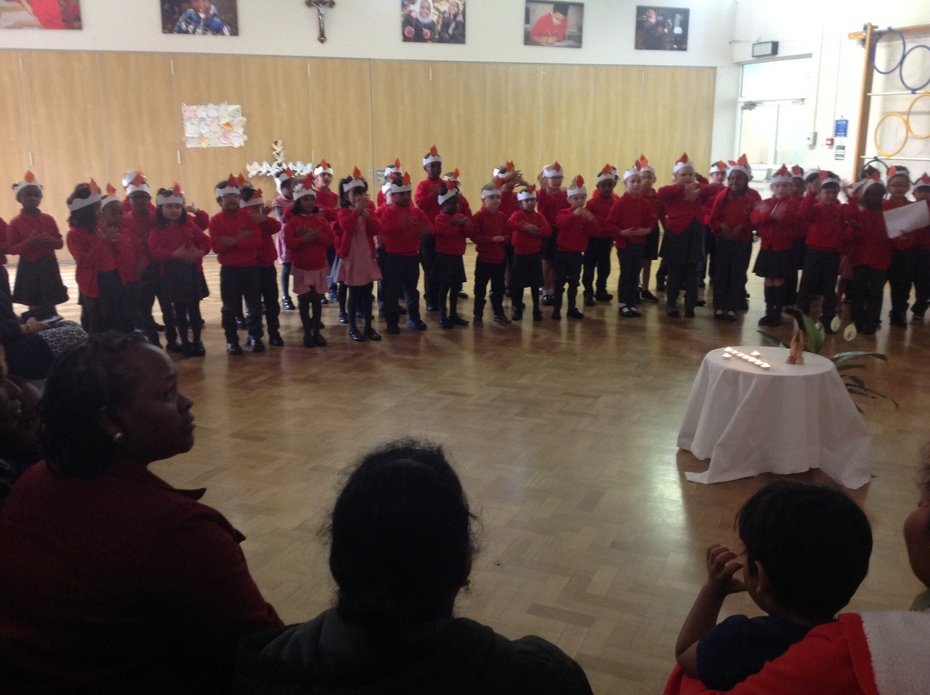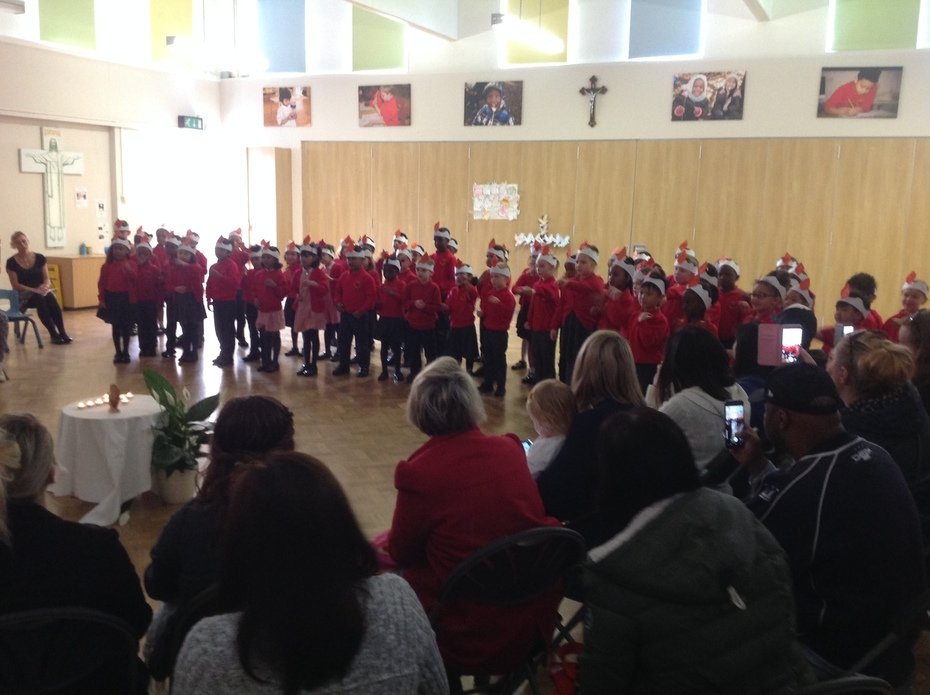 Year 1 really enjoyed St. Anne Line's first Stay and Pray. It was a lovely, quiet reflective time where we listened to a reading from John, about the coming of the Holy Spirit at Pentecost. The children had made headbands with tongues of fire and had written individual prayers. Parents were given the chance to do a bible reading and offer up prayers. It was a wonderful time to come together and worship.
---