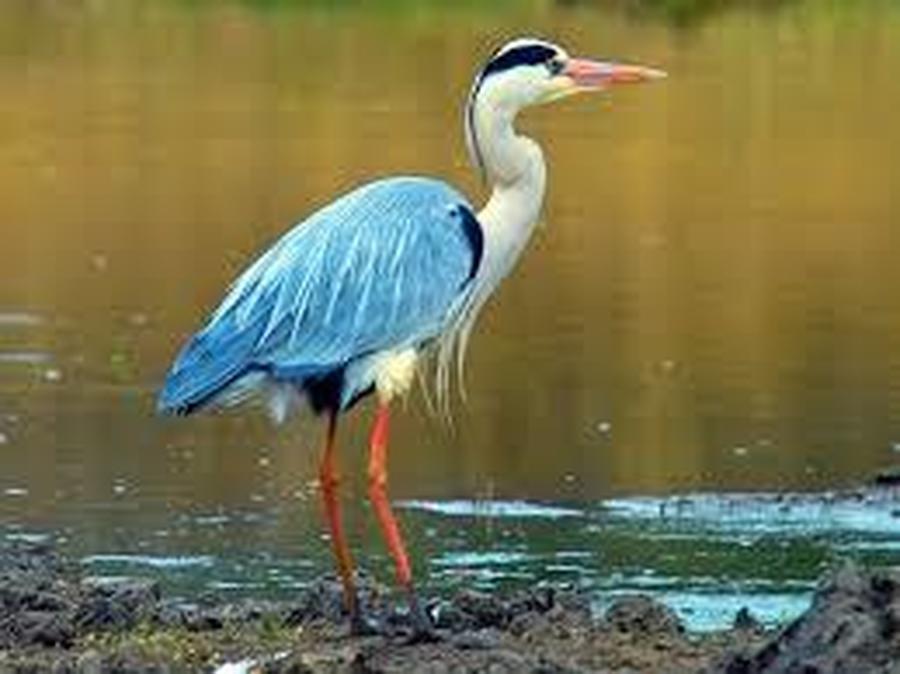 Tuesday 31st March 2020
Hello everyone, we hope you are all keeping well. Miss Brosnan and Mrs Dorrington have been busy looking after some children at school this week. We have been getting very creative and making sure we are all happy! We are enjoying taking part in the Joe Wicks work out every morning.....we have lots of space in the hall!
We miss you all very much!
Hope the lesson ideas below are useful.
kind regards,
Heron adults xxx
Each weekday we would recommend: (in whatever order works for your family!)
20-30mins of exercise
20-30mins of phonics read write inc
15mins of handwriting practise/key word practise
15mins reading books
2x 30-45min sessions of the suggested activities e.g purple mash, maths, home exercise book task, arts & crafts
with breaks between each activity session
also make sure you allow time for free play and family time such as going out into the garden or for a short walk :)
Remember to be flexible with home learning, this is a big change for the children and for you.
Many of you are also expected to be working from home too, so do what works for you and your family.
Home Learning - Week beginning 30th March
** New tasks have been set on Purple mash ** - Coding activities, number bonds game, writing about your ambitions and a fun design an easter egg challenge.
~ Please continue to follow the Read Write Inc lessons for set 2 and set 3
search for 'Ruth Miskin Training' on youtube ~
Activity 1
To continue with our work on the Magic Porridge Pot, this week we would be working on using descriptive language in our sentences. We have learnt to use adjectives to describe. As well as writing clear sentences with a capital letter to begin and a full stop at the end.
In your home writing book, we would like you to:
a. Choose one of the settings within the story, and write 2 or 3 sentences with adjectives to describe.
eg. The trees in the wood were tall and wide with bright green leaves. OR Inside the little girl's home it was warm and cosy.
b. Begin to change the story to make it your own, choose a different food that would come from the magic pot instead of porridge. Draw your food and write 2 or 3 sentences with adjectives to describe it.
eg. Cookies are crumbly and buttery.
Activity 2
As we continue towards Easter, talk about Palm Sunday and find out about Palm crosses you would normally receive in Church. As we cannot go to Church at the moment. Have a go at making your own Palm cross using paper. The link below has some picture and written instructions to help you.
Activity 3 - Please continue to follow the teaching videos and activities on the White Rose Maths website
In addition...
Below you will find a document with a grid of suggested activities matched to each area of the year 1 maths curriculum and a grid on the final page with addition facts such as doubles to learn.
I would recommend to choose one area/activity to do every couple of days or each week, be careful not to move on to a different topic too quickly as this will just cause confusion.
The aim of maths is to keep practising the same skills many times, in different ways, to develop fluency.
There are lots of ideas in the document so this will keep you going for many weeks :)
Thursday 26th March 2020
Hello to all our lovely Herons! We hope you are all keeping happy and healthy! We can see that lots of you have been using PurpleMash to do some learning at home.....well done, that's amazing!
We have been looking after some children here at school. We miss you all and hope to see you all soon. Please stay at home and keep well. From, Miss Brosnan, Miss Hardy, Mrs Dorrington and Mrs Marchant
Home Learning - Week beginning 23rd March
Please find activities below to help you with your learning whilst at home this week.
Activity 1
Before school closed, we began our work on the traditional tale of "The Magic Porridge Pot" If you can't remember the story or don't have a copy at home, watch the video below a few times to learn the story.
Then in your Home Work Book, do what we normally would in school and draw a story map to help you learn and remember all the parts of the story. Then use this map to practice retelling the story off by heart. You can teach it to your family.
Don't forget to add some labels to remind you of key words just like we would ask you to do in class. Words to begin your sentences such as Then, Next, After that, Meanwhile, Suddenly.
I have added an example of a story map below the video incase you need a reminder and so your families know what we mean. : )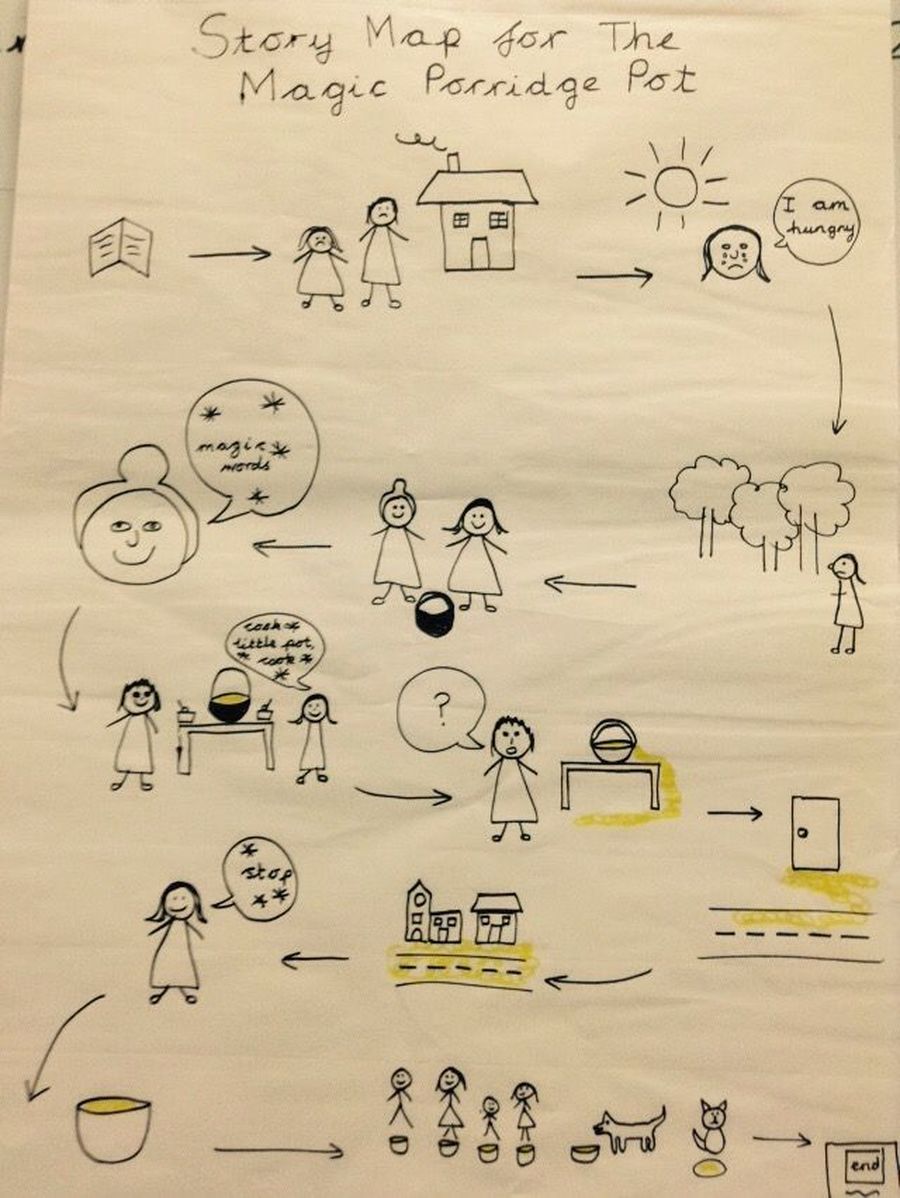 Activity 2
This week have a try at learning to read and correctly spell the 45 year 1 tricky words. We cannot use our phonics as we usually would for these words. It will help your reading fluency to be able to recognise these words quickly in your story books. Have a look at some of the fun ways you can practise them.
We have been learning these words all year and some of you may recognise lots of them already.
There are some fun creative ideas of how to practise these words and a grid with the 45 words on.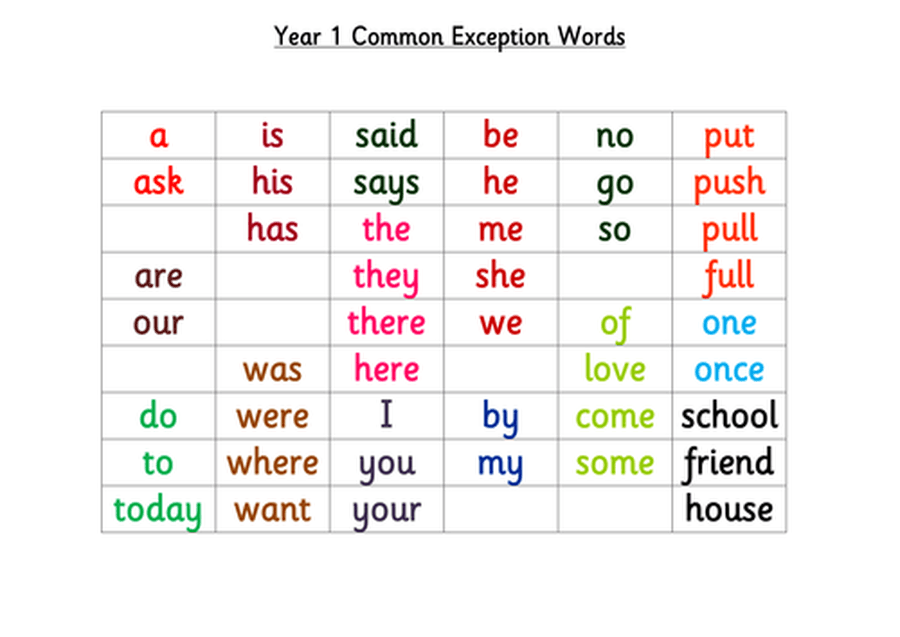 Activity 3
Log in to purple mash ---> for log in info visit the HOME LEARNING AREA ON THIS WEBSITE OR LOOK FOR YOUR LOG IN DETAILS IN YOUR HOMEWORK BOOK
Check your 2DO's:
A History activity sorting old and new transport
The first 2 Computer Coding games in the series - We have recently started to learn about algorithms in computing lessons with Miss Bond
Use the link below to go straight to our schools purple mash login site:
18th March
In science today we have been testing which materials absorb water and which are waterproof. We experimented with foil, tissues, paper towels, cotton wool and greaseproof paper. Those of you that are learning from home could try this too by putting various materials over the top of a cup, pouring water on and watching what happens. Does the material absorb the water? Does the water go through the material?
Homework - Please help your child prepare for a spelling test which will take place on Friday 27th March. It will include a random selection of all the spelling words we have been learning since September. These are all listed in your child's homework book.
Home Learning - week beginning 17th March
Our Religious learning this week is to consider how things 'change'. Write 3 sentences about the changes in the different seasons, winter, spring, summer and autumn. Write about which is your favourite season and why?
17th March Maths
Today we have begun to measure mass by weighing. First we compared objects using words such as heaviest, lighter, lightest. Then we used non-standard units such as cubes to measure how much objects weighed. Eg. The pencil weighs 3 cubes. Scissors weigh 6 cubes.
Later this week we will move on to weighing using grams.
If you are at home at this time, with an adults help have a look for weighing scales in your kitchen. Can you weigh out some ingredients, or find the mass of some of your favourite toys. Have a look on the packaging of food to see how many grams are in each box or tin.