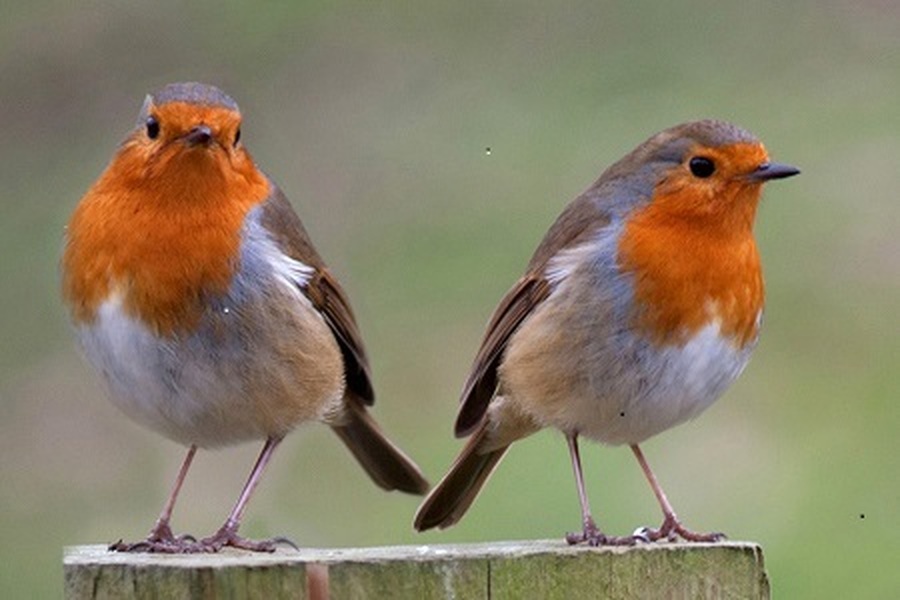 Welcome to Robins class blog for 2020.
This is Robins class email
Maths learning this week
The children have been thinking about sharing and grouping amounts. They discovered that when we share amounts each person needs to have the same so that it is fair and equal. Some children were able to make the connection to doubling!
Firstly the children shared small amounts of objects between two and investigated finding half. Then at snack time they were given one biscuit to share between two children! Everyone had great fun exploring ,sharing and grouping using the objects in school. One person said" I have a bar of chocolate with eight pieces". He shared it and then said "I have four pieces!" Great problem solving skills everyone!
The children have had a lovely first week back after half term. They have looked at holiday news and written about everything they did during their break. They were very excited to share this with us.
We read the story rainbow fish and looked at what being a good friend means to them? How can we be kind to others and our world? How can we help our friends during tricky times?
In maths we have been talking about what doubling means. The children will learn that double means 'twice as many'. They should be given opportunities to build doubles using real objects and mathematical equipment. We have been using lots of games to help them e.g. dominoes.
The children have thoroughly enjoyed forest school this half term. There has been lots of exploration within the woods and an increasingly large amount of both team and individual work. The children have explored what you might find in the woods, multiple ways to climb trees and looked at using various tools to create lots of different objects. We have noticed an increase in confidence within the classroom and how willing the children are to try and join in with different and new activities. It has been wonderful to watch their development.
We looked at the pond in our school to search for signs of life. We talked about the life cycle of a frog.
The children throughly enjoyed icing cakes and raising money for aid in India.
Our Easter egg hunt and our Easter Story.
Dear Reception parents,
We will be teaching the children through remote learning.
If you need to communicate with your child's class teacher please use the email address below.
sparrow@salinf.org
robins@salinf.org

Tapestry
This is the platform we will be using to communicate and send you your child's activities. Please leave comments and post your child's work onto tapestry so me and Mrs Warman and Mrs Cassar can view the work that is being done at home. We will be posting work which is in line with the reception curriculum but also work that can be completed easily at home. By lunch time a phonics lesson will be posted for your child's new sound to be learnt. After today please check everyday for the new activities we will be sending.
Parents meetings
Parents meetings will be going ahead. You should have now had an email with your time slot from your class teacher.
Take care and stay safe from Miss Coulthard, Mrs Warman, Mrs Cassar and the reception team.
Advent
With Advent beginning this Sunday, we have been learning about the Advent Wreath.
Please watch the video of Father Dan telling the Christmas Story and listen to the song on the youTube link to help you think about Advent and the meaning of Christmas.
The children had a wonderful time participating in children in need. They took part in the Joe Wicks challenge, coloured in pictures of Pudsey, talked about the charity that supports all the children and enjoyed icing and eating a biscuit.
Remembrance Day
The children were brilliant during our 2 minutes silence. We discussed why it is important to remember those who fought for us. Then we spent part of the morning creating some beautiful poppies in our woodwork area, creative area and small world.
Bear Hunt - re-telling the story
Maths investigation
In maths we have been identifying representations of 1, 2 and 3. The children have been counting to find out how many are in a collection of 1,2 and 3 objects. Then we have been making our own collections of 1,2 and 3 objects, remembering to touch each object as we count. They were looking at matching numeral to amount. Later we compared numbers some of us could say 3 was more than 2. We talked about the composition of numbers. The children were very surprised to find out that 3 can made up of 3 1's.
Take a look at our pictures above
First Weeks
The children have settled into reception so well. We are so proud of how they are coming into school. We have spent this half term matching and sorting objects, making friends new and old, acting out baptisms and starting to learn some new sounds.