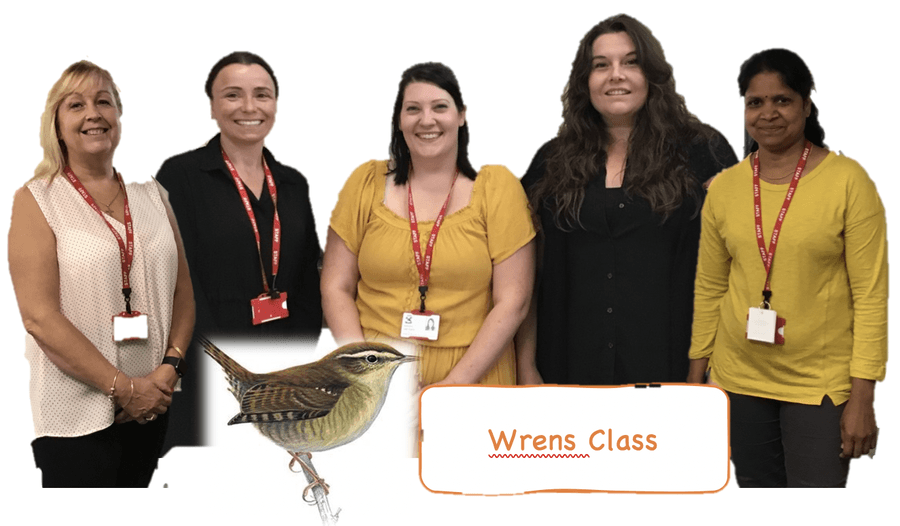 Hello and welcome to the blog page for the Wrens Class!
If you have any queries please email Miss Bond & Miss McLoughlin on the email address below
wrenswork@salinf.org
19th October - Harvest Festival
Sadly this year we cannot give thanks for the Harvest in our usual way of a Harvest Festival Assembly.
We still wanted to show our families what we are learning, thankful for and how we are celebrating this harvest time in our classroom.
So we are making short videos all week to share art, poems, prayers and more.
Be sure to share all of the videos as a family, the children will enjoy talking to you about their learning as well as looking for their parts in the video clips.
We hope you enjoy these videos as our alternative Harvest Festival and have a wonderful half term holiday break next week.
Miss Bond, Miss McLoughlin, Miss Daley, Mrs Chenthil & Mrs Hall :)
8th October - Come and See
We have been extremely fortunate today as Mrs Chenthil spoke to us about Hinduism. We heard about Puja, a Hindu form of worship. Hindu people pray to a shrine (like the one in the photograph) and many have one in their own home. Hindus have many Gods that they pray to. They ring a bell to let the Gods know that they are ready for worship and place offerings on a Puja tray such as incense, flowers and food. It was fabulous to see Mrs Chenthil wearing her beautiful sari as well as the lovely Rangoli pattern which she had drawn on the floor.
5th October - Science/English/Computing
Today some teachers bought their dogs into school. We asked them questions that we had written in our English lesson this morning. We learnt to use a question mark and question words.
We learnt about the body parts of a dog and how to look after and care for a dog. We learnt that there are many types of breeds of dogs. We have begun work on dog fact files which we will be using IT to create.
History - 2nd October
Thank you to all of you who brought in cereal boxes. We had great fun using them today to make telephone exchanges like those used by telephone operators beginning in the late 19th century.
History - 24th September
Today we had a look at how telephones have changed over time. We had the opportunity to play with a dial telephone and an older style mobile phone.
Science - 21st September
In our science lessons we have been learning about 'Living Things'. We searched our local area for things that are alive, dead or were never alive. We used our knowledge of the 7 life processes and recorded our findings on a table.
Come & See - 14th September
The first topic of year 2 for Religious Education is learning how God is always there at the beginning. We have learnt the story of creation, thought about how God will be with us when we have a new beginning in our lives such as starting a new class. This week we thought about God being with us at the beginning of each new day.
We listened to Morning Mood by Peer Gynt, wrote a morning prayer and were inspired by some art thinking of how God's love in the morning gives us warmth and light like the rays of the rising sun.
You can see some lovely examples of the artwork in the pictures below.
Maths - 15th September
This week we have been looking more at place value and different ways we can represent a number by its tens and ones.
We worked together to represent a number in different ways on the interactive whiteboard. (pen is cleaned between each use!)
Forest School - 16th September
We have been enjoying forest school day so much, having the opportunity to learn new skills and use tools as well as develop friendships, confidence, communication skills, explore and create to name just a few.
17th September
We continued with our communication topic today and found out about the life of Alexander Graham Bell. We went on to make our own telephones and learnt about the the importance of vibrations.
11th September
This week we have started our new history topic for this half term in which we will be exploring how communication has changed over time. We have really enjoyed communicating to one another using morse code and semaphore signals.