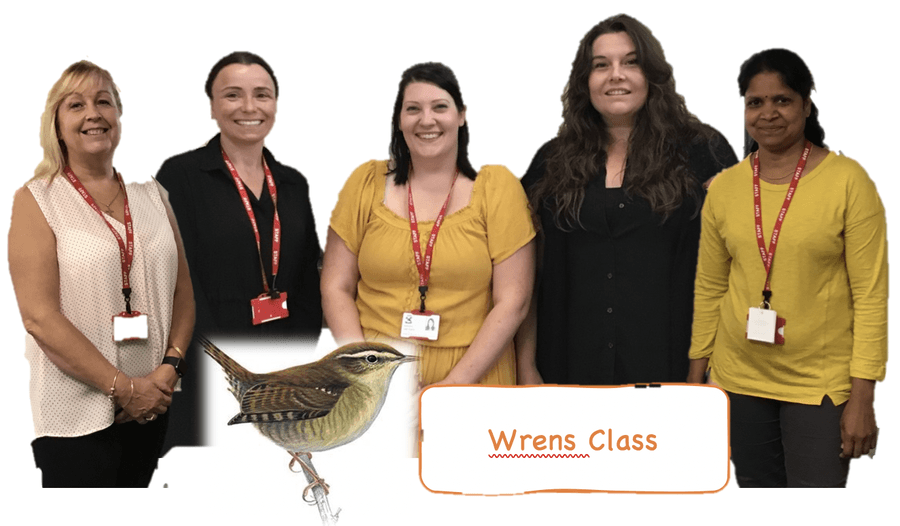 Some summer activities have been added to your current Kingfishers google classroom :)
Hello and welcome to the blog page for the Wrens Class!
If you have any queries, from 1st September 2020, please email Miss Bond & Miss McLoughlin on the email address below
wrenswork@salinf.org
Our Classroom is set up ready for September and we are looking forward to seeing you.
I have put some helpful information below, about what school might be like from September.
Remember that things can change and if they do we will try to keep you updated as much as we can!
-Families will have an arrival and pick up time slot allocated to reduce crowds - to keep everyone safe you must keep to your time slot.
-You will need to line up as a family leaving a 2m space just like when waiting to enter shops. When you reach the front of the line at the gate, you can say goodbye and you will then join your class teacher on the playground and be taken into class. Parents will not be permitted to enter the school grounds.
-We will be sat in rows in the classroom, you will sit side-by-side with your friends and you will be given your own set of pencils, glue stick etc in a pencil case.
-Lunch will be eaten in our classroom with us all together.
-Playtime & lunchtime will be us together as a class and we will take it in turns to go on the main playground.
-There will be a rota for using the climbing frame and we will have our own toys and PE equipment to play with outside.
-All PE will be done outside - you will need to bring your PE kit with you on the first day!
-As we are remaining in a class bubble, we will have a selection of our own reading books taken from the main school resource centre so we will be able to send reading books home.
-We will have a new star chart system, you will have your own star chart to keep on your table, teachers will give you a sticker on each of your stars when you have shown good manners, kindness, hard work etc. When you have achieved 10 stars you can take the chart home as your certificate with a small prize.
-We will be going to Forest School - more information about this will be given in September
-Weekly homework & spellings will be assigned on Google Classroom on Fridays, it is therefore vital that you know how to use this Learning Platform (guide below)
You can use Google Classroom on any internet enabled device, accessible either through a web browser www.classroom.google.com or download the Google Classroom App if using a tablet or iPad device.
-In the event of our class bubble or the entire school closing for quarantining, your school work for that time will be put onto Google Classroom, which you will be expected to complete just as if you were in school - This blended learning is a government requirement.
It is very important if you have ANY symptoms of Covid-19 that your family all stay at home, inform the school and book a test as soon as you can.
You must ensure you have the Study Bugs App downloaded and registered so that you can inform us of absence and reasons for the absence >> This is also how letters from school will be sent to you!
We hope you have a great summer!