WE MISS YOU...WE WILL SEE YOU SOON...TAKE CARE...LOVE FROM ALL THE STAFF XXXXX
IMPORTANT LETTER ON PLANS TO RE-OPEN SCHOOLS
15th May 2020
Dear Parents
I am sure you have listened with interest to the latest government advice about children returning to school starting from 1st June. This will particularly affect our school as the named year groups for Infant schools are, Nursery and Reception classes. I am currently looking closely at the possibility of achieving this return to school safely. The government have given some guidance which clearly states our responsibility to carry out thorough risk assessments to ensure the safety of all children and staff. It seems that to follow this guidance we must still be sure that children and staff can adhere to the social distancing rules. The reality of this will mean that we need to separate children into much smaller groups, and staggering classes starting and finishing times during the day. My initial thoughts are to explore these options for Reception classes only and to trial this in the first instance.
Please be aware that there will be no penalties issued for non attendance as the government understand the worries that families may have about this return to school.

The governing body and I would be grateful to hear your thoughts on this process and to aid our planning, a link has been posted to a very short, simple questionnaire. This should only take a minute or two to complete. I would be helpful to receive your responses as soon as possible.

Wishing you all well. Angela Russell LINK TO QUESTIONNAIRE https://forms.gle/y3iPvYMeyRVeEa3Q8
EMERGENCY CONTACT DETAILS
During this National crisis, an emergency contact number has been set up for urgent childcare. If you are in a role where shift patterns are changed or extended to help the fight against Covid-19, eg NHS frontline workers, please phone the number below if you do not receive a reply, please leave a text message
07544 833559
Study Bugs is also available for urgent messages
Wishing you all a safe and happy time with your families God Bless you all Angela Russell
ANIMALS FROM THE RAIN FOREST-
OUR ANNE LINE DAY TREAT!
This is Dino, he is an iguana. He is 2 metres long and his tail is twice the length of his body. Dino is a herbivore-
Did you know that this means he does not eat any meat?
He eats tree bark, flowers and fruits and his favourite vegetable is red pepper. The spikes along his back help him to drink water.
Minnie the Boa Constrictor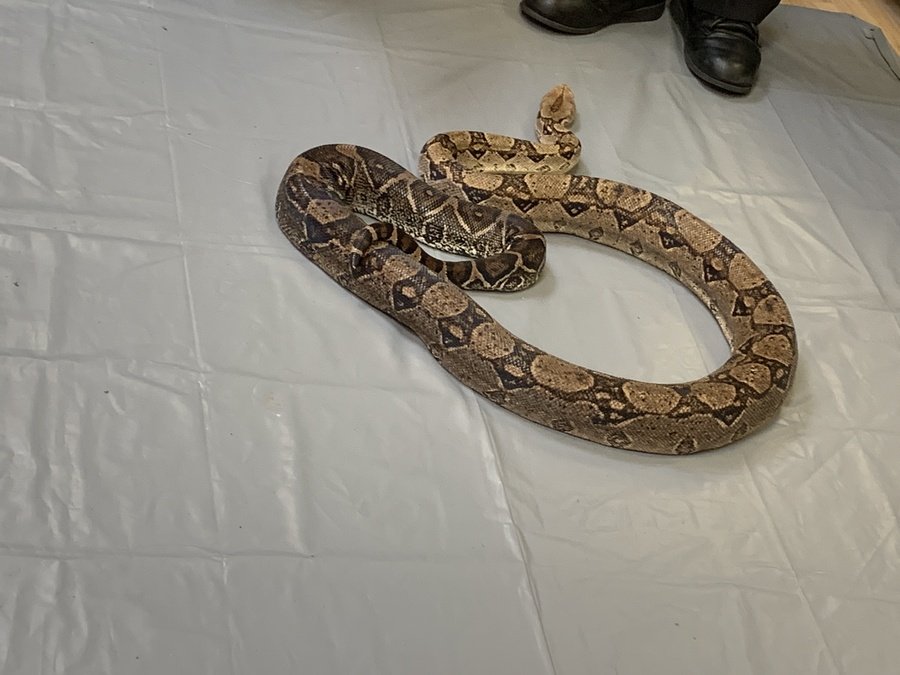 We saw a tarantula called Amelia. She has 8 legs and 8 eyes, but she still does not have very good eyesight. She responds to vibrations and movement. Amelia does not like the rain as the hairs on her legs will get wet and she breathes through these hairs.
Tarantualas live under the ground so that they are not blown away by the wind. They make a web to cover up the hole.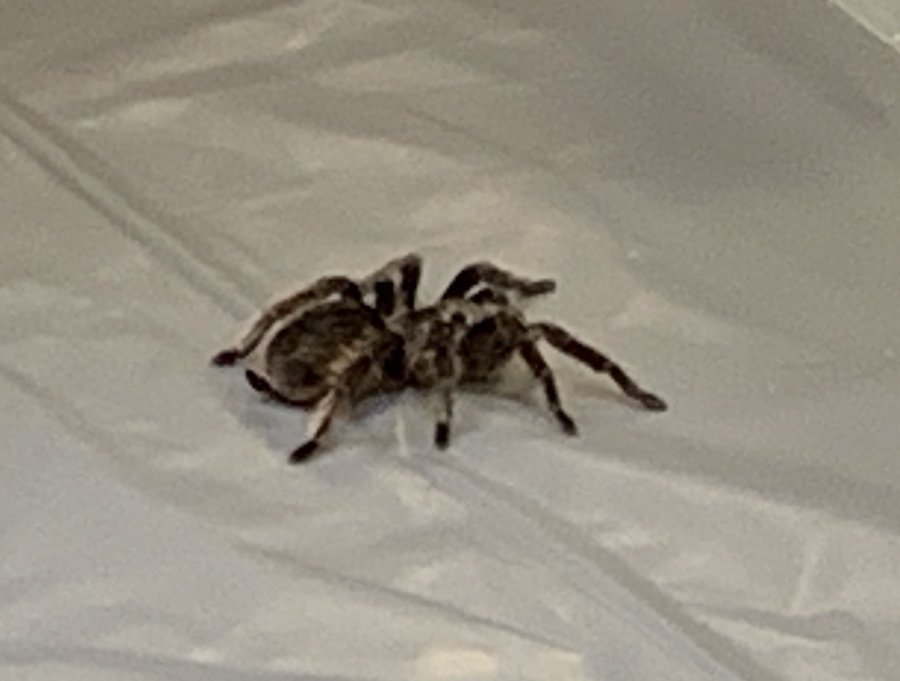 We were also shown a Boa Constrictor and heard the sad story that she had been abandoned by her owners. They were very cruel and left her tied in a plastic bag in Billericay. Her name is Minnie and she was rescued and looked after properly so she became well again. Boa constrictors live in trees and eat animals that can be found there, like monkeys, squirrels and lizards.