ANIMALS FROM THE RAIN FOREST-
OUR ANNE LINE DAY TREAT!
This is Dino, he is an iguana. He is 2 metres long and his tail is twice the length of his body. Dino is a herbivore-
Did you know that this means he does not eat any meat?
He eats tree bark, flowers and fruits and his favourite vegetable is red pepper. The spikes along his back help him to drink water.
Minnie the Boa Constrictor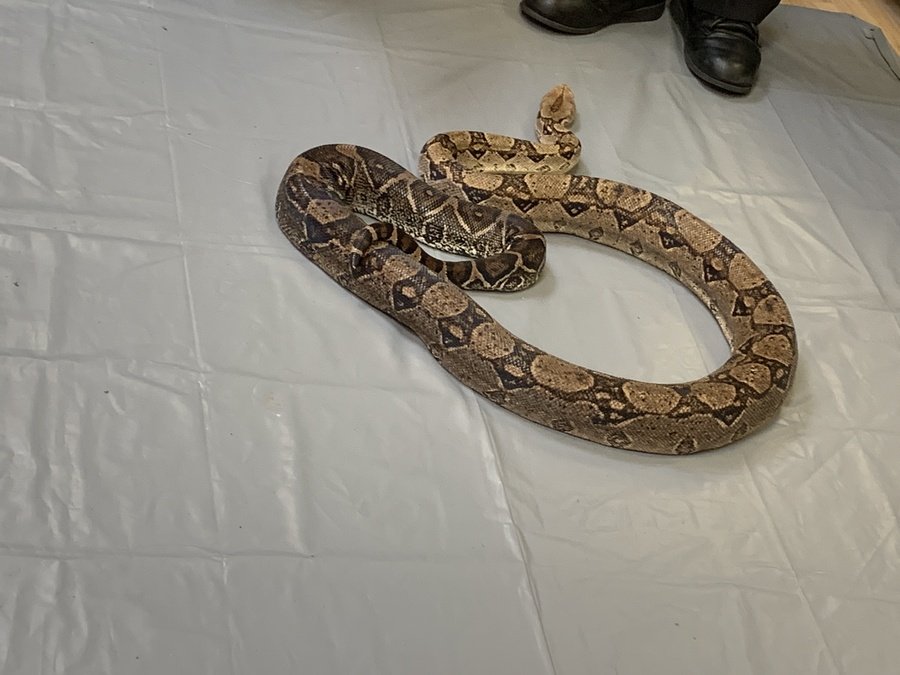 We saw a tarantula called Amelia. She has 8 legs and 8 eyes, but she still does not have very good eyesight. She responds to vibrations and movement. Amelia does not like the rain as the hairs on her legs will get wet and she breathes through these hairs.
Tarantualas live under the ground so that they are not blown away by the wind. They make a web to cover up the hole.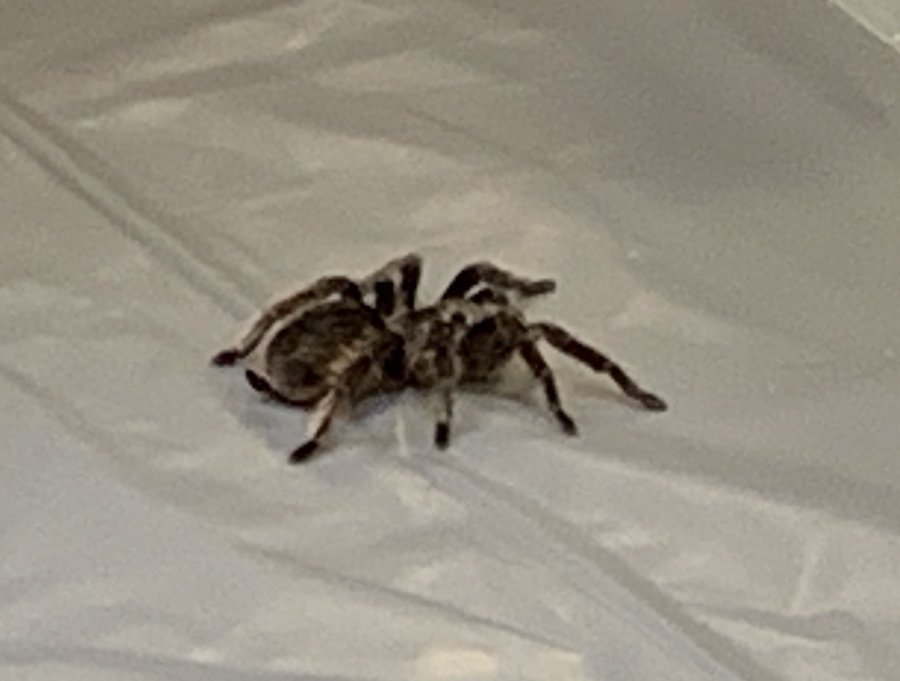 We were also shown a Boa Constrictor and heard the sad story that she had been abandoned by her owners. They were very cruel and left her tied in a plastic bag in Billericay. Her name is Minnie and she was rescued and looked after properly so she became well again. Boa constrictors live in trees and eat animals that can be found there, like monkeys, squirrels and lizards.