Remote Home LEARNING
In this section you will find information about remote learning from home.
PLEASE READ _NEW LETTER ABOUT SCREEN FREE FRIDAY FOR ALL CLASSES
Miss Bond's guide to using Google Classroom on a Web Browser/Smart TV:
Youtube guides on how to use google classroom on a PS4 or Xbox: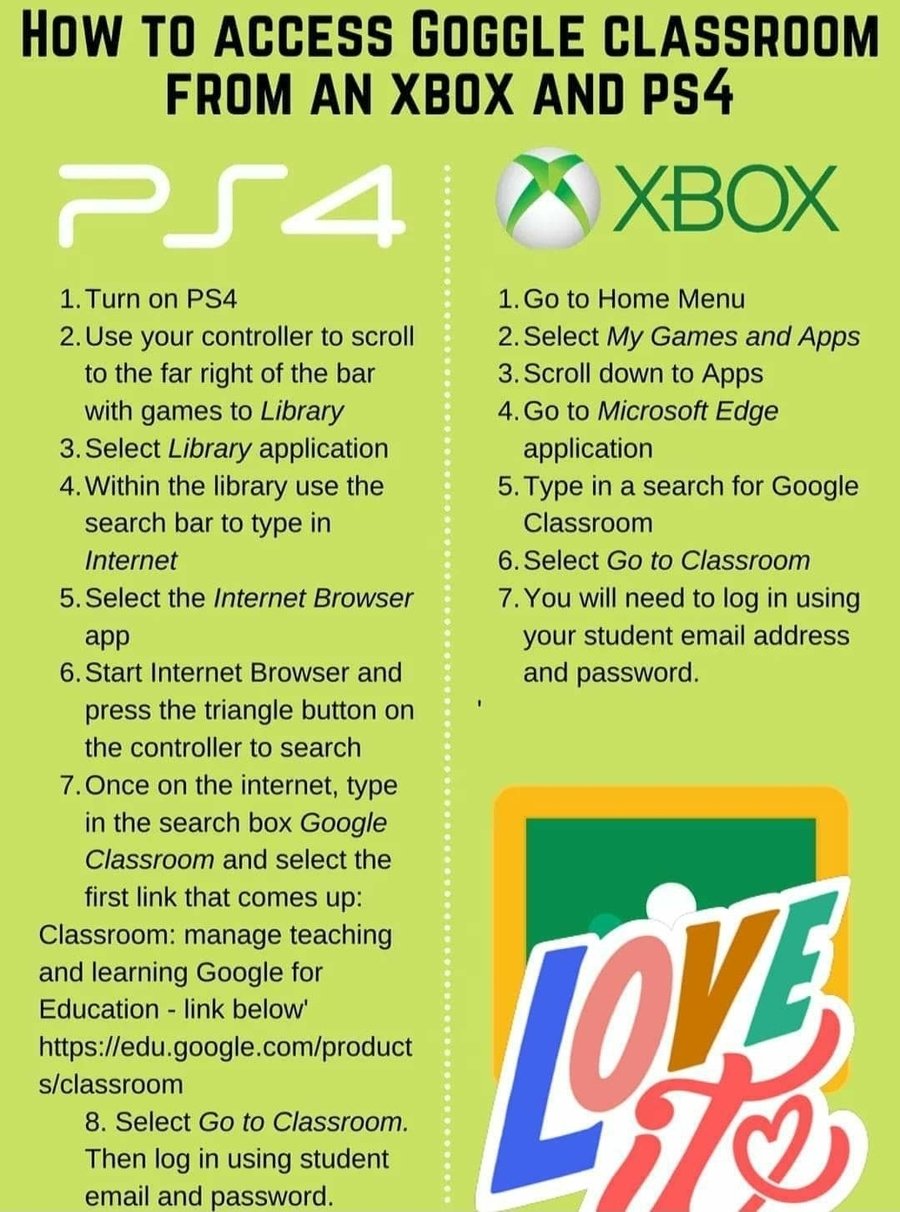 Year 1 and 2
Remote Home Learning is accessed through:
If you do not have your child's school email address and password please contact the class teacher as soon as possible via email address below:
Kingfishers Class: kingfisherwork@salinf.org
Herons Class: heronswork@salinf.org
Wrens Class: wrenswork@salinf.org
Owls Class: owlswork@salinf.org
Nursery, Reception & Magpie's Class
Remote Home Learning is accessed through:
If you have not registered for this please contact staff as soon as possible via email address below:
Ducklings & Wagtails: thenursery@salinf.org
Sparrows Class: sparrows@salinf.org
Robins Class: robins@salinf.org
Magpies Class: magpies@salinf.org
Purple Mash
https://www.purplemash.com/sch/stal-infant
Some classes may have activities set on Purple Mash
Your child's log in is their first name followed by . then the first letter of their surname, all lowercase.
Eg. sarah.b
Password: anne
If you have any problems contact your class teacher on the email address provided at the top of this page.
Please also feel free to explore the wide range of learning activities on purple mash, all curriculum areas are covered eg. Computing, History as well as English and Maths
The Oak National Academy
https://www.thenational.academy/
Free daily lessons available provided by teachers, set up by the government to enable quality access to education at home.
Access to Reading Books Online
The Oxford Owl website have an area for 'HOME' where you can register with an email address and access over 250 reading books. These books can be searched by the age of your child or by the colour book band that they have for their school books - with a few tweaks:
Oxford Light Blue = School Dark Blue Band
Oxford Turquoise = School Light Blue Band
Oxford Gold level = School Black Band
Many of the books have linked activities to do after reading them.
There are also other resources for Maths and English such as grammar & spelling, available in the Home area too.
Maths
White Rose Maths
https://whiterosemaths.com/homelearning/
Here you can access free printable resources which support teaching videos for each year group and term.
Please bare in mind that all children learn at different rates and are at different points of development within their year group. If your child is finding the maths difficult, try to use physical objects to help, lower the numbers they are using or try some of the videos and learning from previous year groups.
NRich
This is a fantastic source of activities for maths to supplement and extend your child's maths work.
Science
https://www.stem.org.uk/home-learning/primary#science
10 weeks of free Science at Home learning activities, matched to the national curriculum which also complement the science lessons on the BBC Bitesize website.
You can also choose from Maths, Computing and Design Technology home learning activities here provided by STEM:
Phonics
This website has a free resources area.
Nursery & Reception should be using phase 1, 2 & 3
Year 1 should be using phase 3, 4 & 5
Year 2 should be using phase 5 & 6
https://www.teachyourmonstertoread.com
A great source of phonics and reading activities and is also available as an App.